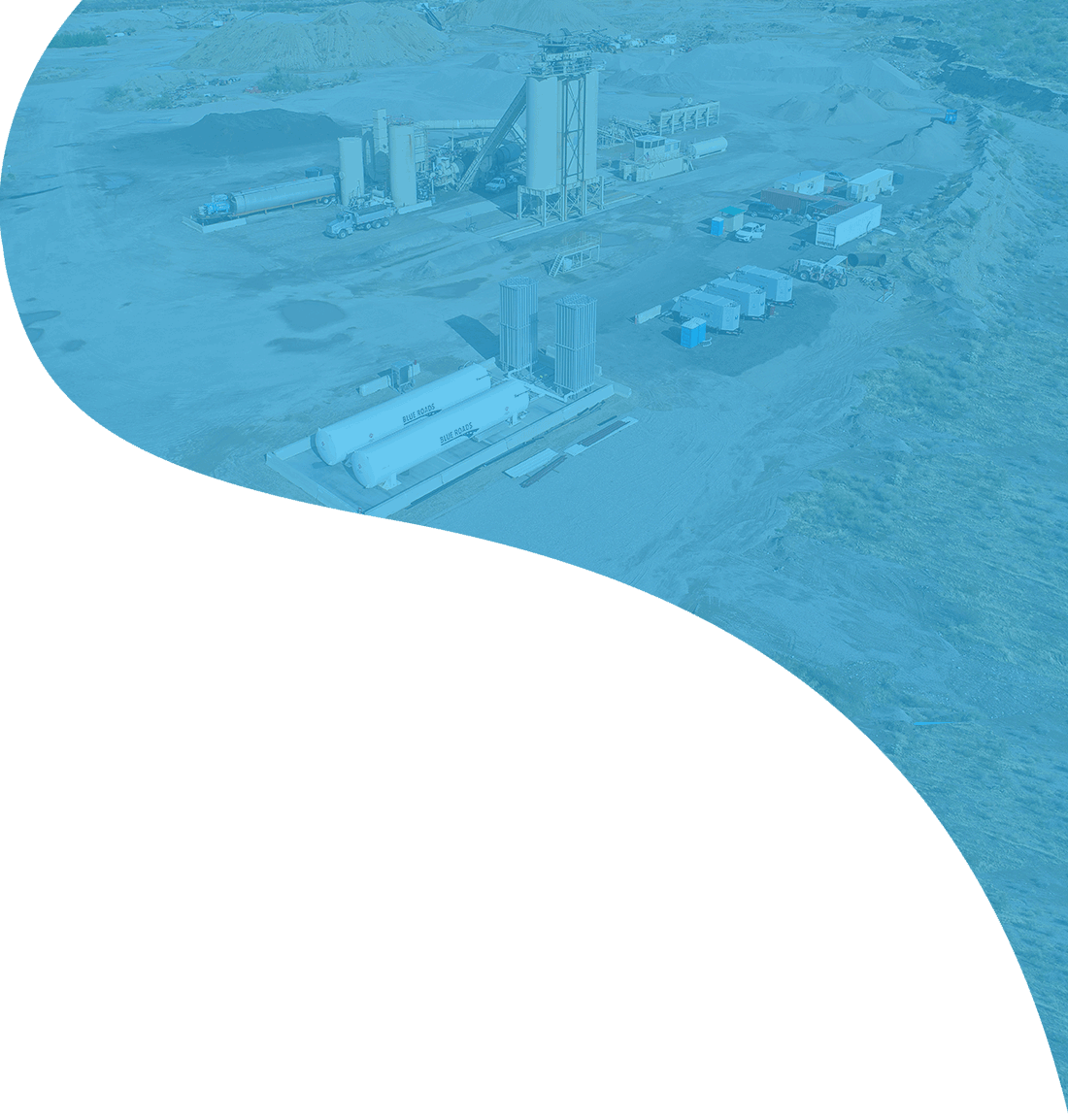 Sapphire Gas Solutions is a turnkey infrastructure services and equipment provider to customers in the utility, pipeline, asphalt, C&I, and RNG markets. Focused on gas supply and energy transition solutions, Sapphire provides service from coast to coast across the United States. Sapphire Gas Solutions' natural gas service roots going back to 2005 where the original focus was on midstream services and support. The addition of mobile gas solutions in 2010 forever changed the company's path and set it on a course to being an industry leader in mobile LNG and CNG service across the United States.
Our mission is to ensure the safe delivery of natural gas when pipeline infrastructure is constrained or not available. With over 60 years of experience in natural gas service and transportation, our management team is committed to providing turnkey solutions that promote safety and reliability. From initial procurement to remote monitoring, we pride ourselves in offering the highest level of customer service to every client, regardless of industry or application.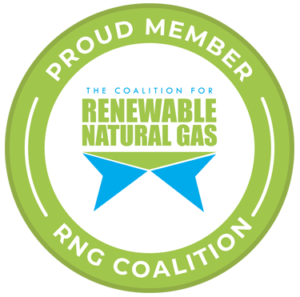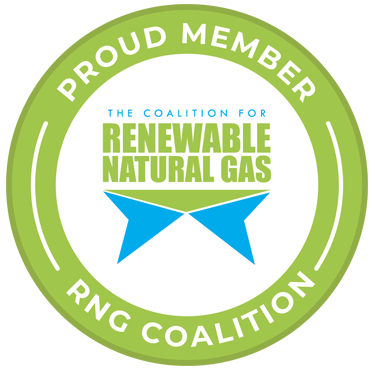 Meet Our


Team

The team at Sapphire is composed of pioneers in the natural gas fueling solutions business. With decades of combined experience providing natural gas end-use solutions, our team is the most experienced in the industry today.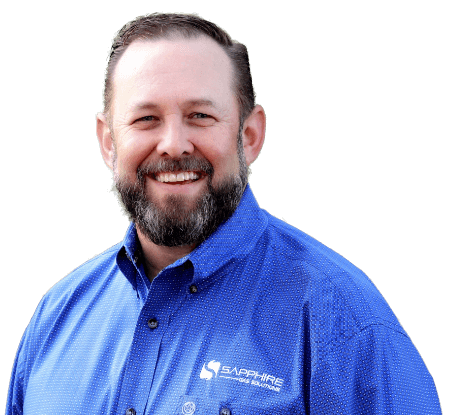 Sam Thigpen
Founder, CEO
Sam Thigpen is a recognized business leader, EY Entrepreneur Of The Year™, and avid outdoorsman. As the CEO of Sapphire Gas Solutions, a natural gas solutions company based in Conroe, TX, Mr. Thigpen continually supports the growing use of LNG and CNG in various industries and applications across North America.
During his over 20 years in the natural gas industry, Mr. Thigpen has experience in gas processing, offshore service, International service, pipeline operations, new pipeline, and facility construction, executive leadership, and the execution of buy/sell transactions of private companies.
Prior to being named as CEO of Sapphire, Mr. Thigpen founded, and led, Thigpen Energy, and later Thigpen Solutions. These businesses are now a part of Sapphire. Prior to the founding of Thigpen Solutions, Sam was recruited by Chart Industries to start, and lead, Chart Lifecycle, Inc. This was an international service company focused on petrochemical and LNG facility services around the world.
Mr. Thigpen studied Finance and International Business at Sam Houston State University, in Huntsville, TX. He is also a lifetime member of MENSA, an avid offshore fisherman, and has competed in sporting clays at both the amateur and professional levels.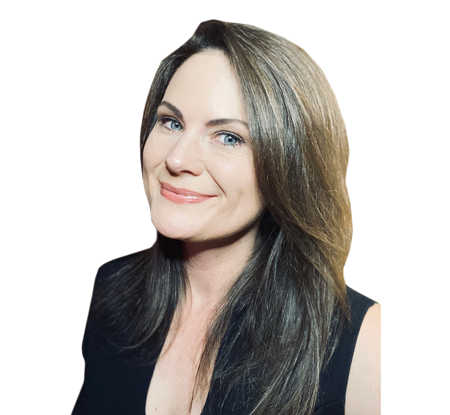 Crystal Christopher
Health Safety & Environmental Director
Crystal Christopher serves as the Health Safety and Environmental Director for Sapphire Gas Solutions. Prior to joining Sapphire in 2021, she held positions at Baker Hughes and ExxonMobil culminating in over 15 years oil and gas experience. Crystal holds a Bachelor of Science degree in Environmental Studies from Texas State University. She is currently a member of the Interstate Natural Gas Association of America's Health & Safety Committee. Crystal lives in Porter, Texas with her husband, Ryan, and their two children, Anna and Max.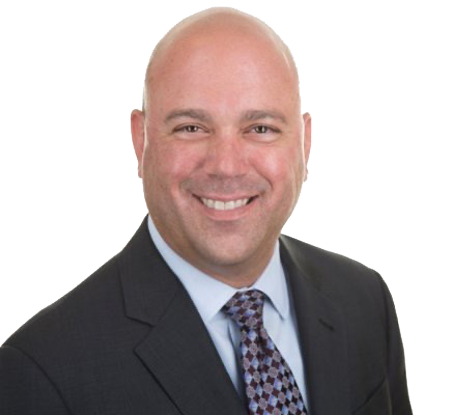 Patrick De Ville
Executive Vice President
Mr. Patrick De Ville has a history of building strong businesses and successful teams for over 30 years. During that time, Mr. De Ville has been an executive in several energy related sectors including commodities trading, natural gas storage, and LNG/CNG supply network expansion and logistics management. In his current role at Sapphire Gas Solutions as Executive Vice President, he oversees all energy supply and logistics for the company as well as operations for the Energy Management division.
Prior to Sapphire Gas Solutions, Mr. De Ville was Vice President of Energy Management at Clean Energy Fuels where he expanded the company's LNG supply network to the largest in the nation to support the adoption of natural gas fueling for vehicles. Later he restructured the purchasing of all natural gas and electricity for the company and implemented hedging strategies for both Clean Energy and it's customers to avoid market volatility and price uncertainty.
Mr. De Ville's passion is to improve the performance of companies by driving out operational inefficiencies and developing novel strategies to expand the company's market presence and profitability. He strongly believes that approaching business challenges or opportunities with win-win solutions is the best way to build trust with partners as well as achieve the best results for all involved.
Patrick is a 1988 graduate of Louisiana Tech University with a Bachelors degree in Finance as well as a 1993 graduate of the University of North Texas with a MBA in Finance.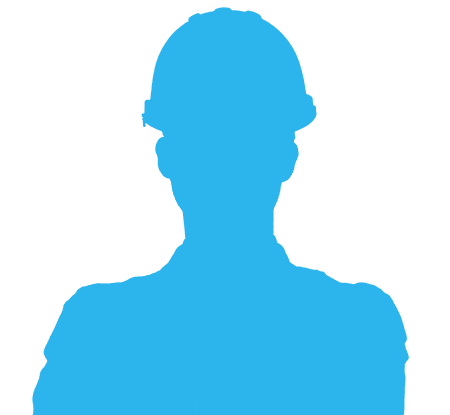 Neal McHone
Director of Operations
Neal has more than 41 years of experience in the Oil & Gas Industry, LNG & CNG. Before joining Sapphire as Director of Operations, Neal was Director of Technical Services and HSE for Charger Energy Services. Before Charger, Neal was Director of Fabrication/Field Services, QA & HSE for Joule Processing, LLC. Located in Houston, Texas. He has held the following positions: Sr. Construction Manager, Operations Supervisor, Operations Manager, Operations Construction Superintendent, and Process/Pipeline Foreman.
Neal's previous experience includes Upstream, Midstream, Downstream Operations, Construction, Fabrication QAQC & HSE. He also brings experience in PSM, DOT, Non-DOT plants, pipeline installation, maintenance, and Operations, including Balance of Plant Startup and Commissioning.
Neal has a degree in Industrial Instrumentation DCS -Distributed Control systems and Solar Turbines Installation, Operations, and Maintenance, and is currently a Qualified Veriforce/PEC Safety Instructor.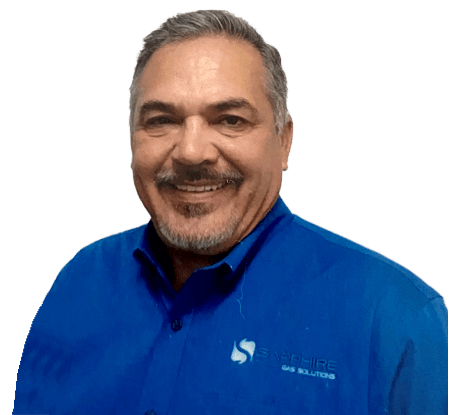 Doug Rosson
EVP of Sales & Marketing
For the past 20+ years, as a Senior Sales and Logistics Management Executive, Doug has gained invaluable experience in sales management, strategic planning, new business development, logistics management, P&L management, and sales forecasting. His expertise in managing and developing a national sales team will allow him to implement his knowledge of envisioning and executing innovative sales and marketing strategies to drive market expansion across Sapphire's wide range of applications.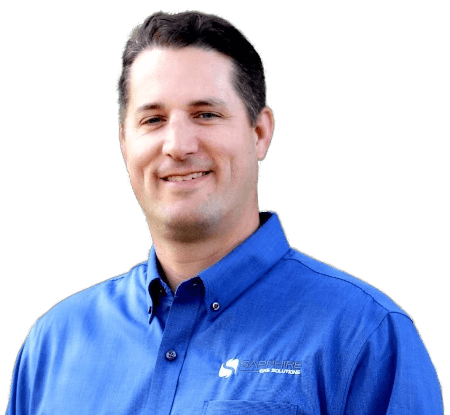 Jeremy Gilliam
Executive Vice President of Operations
Jeremy Gilliam serves as Executive Vice President of Operations for Sapphire Gas Solutions. In this role, Jeremy oversees field service operations, sourcing, logistics, projects, and engineering. Prior to joining the Sapphire team, Jeremy worked for Rockwater Energy Solutions, the oilfield chemicals division of Select Energy Services, for more than nine years in various senior operations roles, including Vice President of Manufacturing & Distribution, Vice President of Operations, Vice President of Operations Support, and Vice President of Business Analysis. Jeremy began his career in oilfield services as part of the senior leadership team of Mountain Drilling Company, a private equity backed startup drilling contractor, serving as Corporate Controller. Prior to his time in the oilfield, Jeremy held various finance and accounting positions with Brinker International after beginning his career in public accounting with PricewaterhouseCoopers in Dallas, TX. Jeremy received an M.S. in Finance and B.B.A. in Accounting from Texas A&M University and is licensed as a CPA in the State of Texas.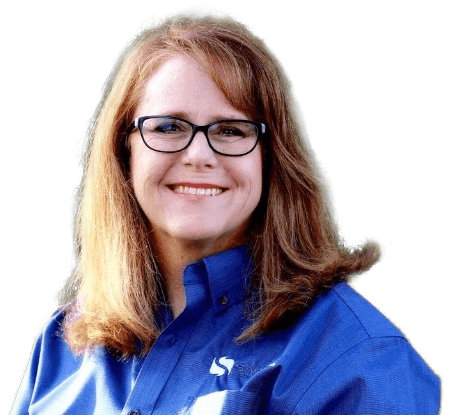 Katherine Lowe
Director of HR
Katherine Lowe, SHRM-CP, MA is a well-versed human resources professional with over 17 years of experience and nearly a decade in the energy and chemical industry. Mrs. Lowe specializes in the areas of talent acquisition, talent development, and employee relations. Katherine's connection with others and relentless perseverance to meet goals allow her to be a key resource. Mrs. Lowe provides quality results in high-pressure situations, effectively handles multiple priorities while demonstrating exceptional business judgment and discretion.
Uriel Sáenz
Chief Financial Officer
Uriel Sáenz serves as the Chief Financial Officer for Sapphire Gas Solutions. Before joining the Sapphire team, Uriel served as the CFO for AlliedUP Cooperative, a startup in the healthcare industry. He has also spent more than 25 years in the Oil and Gas industry with various companies, including Chart Industries, Dresser-Rand/Siemens, and GE, serving as VP of Finance Energy and Chemicals, Sr. Director of Finance and Controller for Europe, Middle East and Africa, Director of Finance for Global Services, Global Financial Planning, and Analysis Manager, and Latin America Finance Manager.

He brings a broad range of international and industry experience and has led organizations in Latin America and Europe. He started his career as an Internal Auditor at Honeywell. Uriel received in B.B.A. in Finance and International Business from the University of Texas at Austin and an MBA from Texas A&M University. Uriel is bilingual in English/Spanish and has a working knowledge of French. He lives in Cypress, Texas, with his wife and child, Marisol and Santiago.
Roger Nevill
Executive Vice President of Sales & Marketing
Roger Nevill serves as Executive Vice President of Sales & Marketing for Sapphire Gas Solutions. In this role, Roger oversees and develops Sapphires' sales & marketing efforts. Roger brings over 30 years of experience in startups, mergers & acquisitions within the oil & gas industry to Sapphire Gas Solutions. Prior to joining Sapphire, Roger was co-founder of Stabilis Solutions, where he held multiple positions in sales and service. Before Stabilis, Roger was the founder of Green Energy Oilfield Services, which introduced the first fleet of LNG-powered trucks to service the oil & gas fields in East/South Texas. Roger spends his spare time producing roping clinics for kids and is an active member of the Freestone County Cowboy Heritage Church.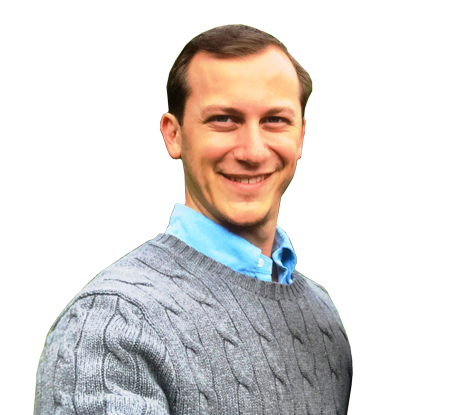 Joseph Zimowski
Commercial Strategy and Marketing Director
Joseph Zimowski is a Commercial Strategy and Marketing Director for Sapphire Gas Solutions. His career started over a decade ago, working on international assignments for Halliburton, where he visited a dozen countries, providing technical assistance with Production Enhancement projects.

Over the last three years with Sapphire, he has created proposals for and managed large-scale construction projects, developed and oversaw the expansion of a new remote telemetry platform, and continues providing automation solutions for critical business tasks. He is presently administering and managing a suite of Salesforce products, coordinating marketing efforts, and developing analytical guidance for Sapphire's commercial strategy. Joseph holds a B.Sc. in Geosciences from The University of Texas at Austin and an M. Sc. in Geosciences from The University of Houston.
Interested in Our


Premier Solutions?

Get in touch with our team to find out more about our LNG and CNG capabilities to fit your specific application.